Just a selection of reviews from my customers there are many more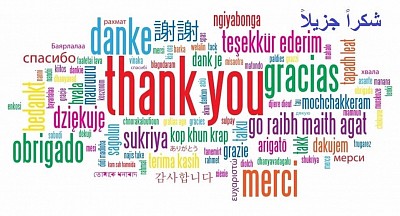 Peace of mind
It's always good to know when contacting a tradesman that you are selecting the right one to do a job in a professional manner.
With the current pandemic Cleaning King Worthing adheres to the goverment guidelines in social distancing and the wearing of appropriate ppe .
Mr Nicholls — Worthing
Tim cleaned my drive , paths and patio several weeks ago and made a superb job of them , going the extra mile to clean flagstones I wouldn't of bothered about. He has since cleaned my oven and included all the pans .Today he returned to re-sand the drive because he felt that on the first occasion the rain may have spoilt the look .I would therefore strongly recommend Tim for any type of cleaning.
Mrs Evans -- Worthing
Tim has just been out to clean our driveway & patio, OMG it looks so good, we are so pleased, Tim also cleans our Range cooker every year, his work is second to none, we  would not have any hesitation in recommending him , he does a first class job every time. Tim a big thank you from the Evans household  
Mr Happenstall — Worthing
Tim did an excellent job cleaning our patio,driveway,and decking .We had various people do this over the years but  Tim was by far the best and most reliable and we would use him again .We are 100% happy customers .
Mrs Stevens — Goring
Tim did an amazing job on our inherited leather reclining chair around 3 years ago. It was in a right old state but he brought it up to brand new. He also gives my oven a well earned annual clean (I can't do chemicals or kneeling) ... He's not only expert but he sings his heart out all the while. Go to Tim if you want a good job done ... And, no, he's not paying me for this !!!
Mr West — Lancing
Had Tim in to clean our patio from 8 years of hard use and abuse.Wow is all I can say he has done an amazing job and would highly recommend .Having tried myself to clean it with a pressure washer over the last few years I can honestly say I was sceptical on whether anyone could do a better but totally worth giving it to the professionals .Looks like the day it was laid .Thanks Tim so much will be using your services without question again.
Mrs Doe — Worthing
My oven looks brand new , the fan, glass and rubber door surrounds all taken out cleaned and put back sparkling .... I would highly recommend Tim and will not be using any other company again , brilliant service ... thanks Tim
Mr Lucas — Worthing
Tim Cleaning King Worthing visited us this week to clean our double oven , lounge carpet and sofas. We are very happy with results and all items came up looking very clean ,as repeat customers we're be in touch again. 10/10 Thank you
Mrs Rogers — Lancing 
Tim cleaned a single oven ,stair carpet and sofa for me today .They started off looking really filthy and I thought they may need to be replaced , but all items now look good as NEW ! Would def recommend this company
Mr Taylor - Worthing
We cannot Thank Tim enough for an excellent job he carried out clearing the moss from our roof from chatting through with us how he proposed to carry out the job to completion, everything went like clock work from turning up on time to completing the clean on time .Very polite hard working and cleaned up meticulously when finished. 
We discovered Tim did drive and patio cleaning approx six years ago and being disappointed at other companies we have used so it was a no brainier for us when we wanted our roof de mossed to call Tim .
Mrs Smith — Worthing
We have been using Tim's various cleaning services for over 10 years and just recently got him round to empty our gutters and give the exterior of our house a wash down .Everything is Gleaming. Tim is a very hard worker,always polite,and attention to detail in whatever he cleans.
Mrs Borbone — Worthing 
Tim did such a great job cleaning our oven that we arranged for him to power wash our drive and surrounding paths . He did a fantastic job so we are having him back to clean the patio and shed surrounds in the back garden . Tim was punctual, clean , tidy and polite . We highly recommend him
Mrs Robinson — Worthing 
I was mortified by my oven . It was absolutely horrendous ! Tim was absolutely fantastic. Professional, tidy , honest , great time keeping and didn't make me feel ashamed by the state of my oven . I couldn't recommend him highly enough .